Shop
Welcome to Miss Scarlett's online store where you can Purchase Miss Scarlett's delicious coffee and old-fashioned homemade fudge. For your convenience, we ship 6 days a week. Coffee customers buying online are automatically enrolled in Miss Scarlett's coffee club and are entitled to receive all the benefits of the club.
Online ordering is easy!
Select your purchase type below.
Chose a product and select "add to cart", or "view cart".
Please select the appropriate shipping charge based on your order. The shipping amount is not added automatically! If you leave out this important step, your order may be delayed. Also, make sure to update cart if you change quantity.
Checkout and place order!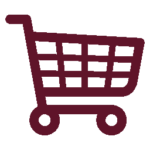 Miss Scarlett's Coffees
We feature more than 40 varieties of Miss Scarlett's premium caffeinated and decaffeinated coffees, sold in 8 and 12 oz. bags. Our coffees are made from Arabica beans brought in from South America exclusively for Miss Scarlett's and roasted and flavored in the U.S.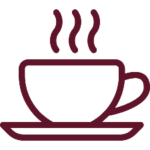 Miss Scarlett's Old-Fashioned Handmade Fudge
Miss Scarlett's delicious handmade fudge is made from the finest ingredients the old-fashioned way! Our fudge is sold by the half-pound, neatly wrapped and placed in a box that conveniently includes a small knife to easily serve yourself and your friends!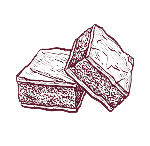 Shipping Notes
In order to preserve the delicate flavors of our handmade fudge and coffees, we do not ship fudge and coffee in the same package.
Our online ordering system is set up to ship up to 15 bags of our 8 oz. Premium and Specialty Blends coffee and up to 9 bags of our 12 oz. Premier Blends coffee. If you would like to order more than 15 bags of coffee, please contact the store directly (724.533.5515) so we can provide you with the most economical shipping.
Our online ordering system is set up to ship up to 15 boxes of our 8 oz. Old-Fashioned Handmade Fudge. For larger quantities or for shipping fudge to warm climates, please contact Miss Scarlett's store in Volant, Pennsylvania @ 724.533.5515 for information about cold shipping.